TO place orders send your name, address, phone numbers, and the way you like to pay the amount for the toy you want to buy, to this e-mail ID: parabaram@hotmail.com

Shipping charges extra. Usually Delivered in 30 Working Days.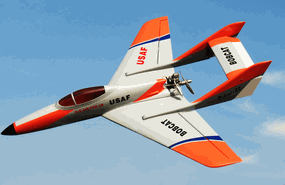 FOR SALE:
TOY Helicopter with Remote control.TOY HELICOPTER with REMOTE CONTROL. This Helicopter will fly above your head.Rechargeable Battery. A out door play.Rs.11,000/- INR
FOR SALE TOY Helicopter with Remote control
TOY HELICOPTER with REMOTE CONTROL. This Helicopter will fly above your head.Rechargeable Battery. A out door play.Rs.12,000/- INR
ARF Radio Remote Control RC 4+ CH ARF Voyager Airplane Plane

TOY HELICOPTER with REMOTE CONTROL. This Helicopter will fly above your head.Rechargeable Battery. A out door play.Rs.10,000/- INR
All balsa- made model that can do aileron rolls, loops from slight dive, inverted flight, easy landings and great takeoffs like a much larger airplane. This is a full four-function model with ailerons, elevator, rudder and throttle.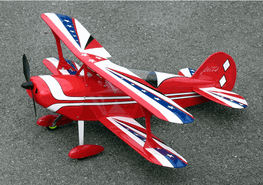 Pitts Special ARF RC Radio Remote Control Electric Bi-Plane This Electric Pitts Special ARF kit is a laser cut kit with a reputation for good design, ease of construction, and excellent flying characteristics. The Pitts Special is the world's leading high performance aerobatic aircraft. In the USA the Pitts Special has won more unlimited-class aerobatic contests than any other aircraft type. Some pilots think about flying airplanes almost every day. They make imaginary flights while driving their car or even at their desk. And sometimes imagining can seem better than actually flying.

Rs. 9000/-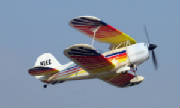 Super Flier

Stunning new aerobatic model with Lipo Battery System. Amazing performance for the price. For pilots looking to progress to the next stage, this new Christen Eagle could be the right move. This plane uses lipo battery technology and has a brushless motor and speedo. Its very fast indeed and can fly longer than planes that use standard battery

The model is ready to fly! Only minimal assembly is required. Featuring a brushless motor you will not fail to be impressed by the performance of this superb model.

Rs. 17000/-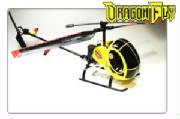 Dragon Fly

The brand new Dragon Fly Helicopter is a full function Helicopter that is great for beginners and experts. This helicopter was designed to take a beating with its strong blades that are almost impossible to break. Comes completely ready to run and features a proportional control, altitude and rotor speed control and a flight stabilizing system. You can fly this helicopter outside or in your very own living room.
Rs. 8000/- INR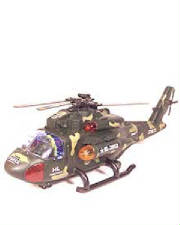 Fighter Helicopter
* The all-new fighter helicopter. Army green in colour. Specially designed to battle. Streamline bodywork design.
Handsome appearance. Dimensions: (L)36inch X (B) 5inch (H) 12inch. Its well known for its fine quality. Ranks first among similar products. Enjoys high reputation in the world market & highly praised by the consuming public. Battery operated. Makes a great sound when started.
Rs. 2.500/- $ 50.00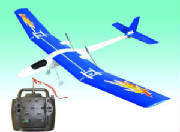 The main and tail wings attach easily so you can just charge the Ni-Mh battery flight pack and you are ready to fly within hours after you receive the package. The battery pack will get you about 20-25 minutes of flight time. The fuselage and tail boom is made of durable sturdy hard poly plastic and the wings are made of light weight molded and coated reinforced foam.
Beginners shouldn't fly the 2-CH R/C Airplane in more than about 8 mph (13 kph) of wind. However experienced pilots should be able to fly the plane with confidence in 12-15 mph (19-24 kph) winds.
This plane is recommended for 14 years or older, as the thrust and power of the dual turbo 180 motor will easily pull out of a weak grasp. Also, this plane needs the full radius of it's 1600 foot (500 meter) distance of control. So the pilot definitely will need some unobstructed, cleared land in which to fly.
2 Channel Battery Operated R/C Plane
39.5 inches (1000mm) Wing Span
Traditional T-shape Tail Wing for stable performance
Twin-Powerful Motors 180x2
2 Channel R/C Set and transmitter included, complete Left/Right Control by thrust differentiation
Up to 20mins flight time, maximum operating range 1500ft (500m)
Brand NEW, In original Package
Powered by re-chargeable battery 8.4V(NiMH)(adaptor included)
Easy Assembly , READY TO FLY , can take off from goring or by Hand-launch
Upgradeable to a full 3 Channel plane with rudder and elevator if you have the right RC Gear
Strong Plastic Fuselage and Re-enforced Foam Wings
Made by the Same Manufacturer of the Popular 3Ch Accipiter Badius Plane

Dimensions (inches) : Wing Span : 39.5 Inches (1000mm) Length : 27 inches (686mm)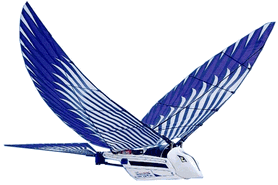 The exciting new RC Robotic Birdis perfect for flying in small fields. It's available in three different color schemes and has a realistic bird-shaped body over the composite frame. The body cover is made of a flexible plastic so it will not break in a crash. The RC Robotic Bird's advanced wing design gives it excellent performance whether flapping or gliding. You control it much like a three-channel RC plane, but the whole tail moves, just like a real bird! RC Robotic Birdflies up to 18 minutes with our lithium polymer rechargeable battery

Radio Control
Two servo motors for control of directions and altitude
Control channels :motor speed (flapping frequency), two axis tail wing angle
Special capability : Gliding (wing locked at flat gliding position)
Speed of wind : Up to 10 miles/h ( leaves and small twigs move; flags wave)
Rs. 10000/- India tamilnadu.chennai
Sending charges extra.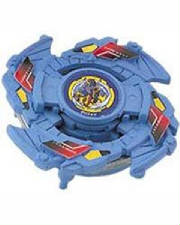 Blade that flies. Contains :
1 Shooter, 1 Pull ruler, 1 Peg Top. Image shown is Indicative. Many Models Available.
Rs. 400 $ 8.00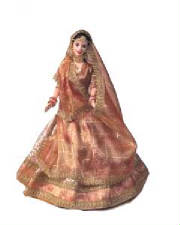 Dasncing and singging doll:
About the Product:
The doll can dance and sing, Hands can move up and down, Waist can wriggle, Base can move with non fallaction
Rs. 500/- $10.00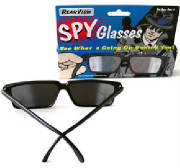 spying glasses for sale. Rs. 7000/-
Look what is happening at back without turning your head,
No body can escape from your view.
Although they will protect your eyes from UV rays the special lenses allow you to see in front and behind you at the same time. The unique lens allows you to look straight ahead as normal although a quick glance to the side and you can see through the mirrored lens as to what's going on behind you.
Ideal for undercover coverts and general spying and also very usual as a rear view mirror whilst cycling.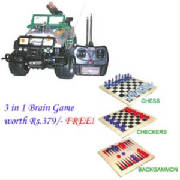 Remote Controlled Jeep with Rechargeable battery
Dreams come true!This tough jeep is:
Remote controlled, Has rechargeable battery, for uninterrupted play, The jeep moves front , back left & right, The remote control works in a range of approx. 325sq ft.
Rs. 900 $ 18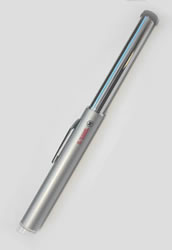 The Spy Scope is a combined telescope and microscope in one pocket sized package! Pull out the eye piece to use the telescope with 8 x magnification and push it in again to use the microscope with 30 x magnification. Made from high quality construction, the spy scope fits neatly inside your pocket like a pen.
Telescope with 8 x magnification:
The Spy scope optical lens allows you to view:
Sporting events such as horse racing, football, tennis, golf etc and the handy pocket size device allows you to carry it around virtually anywhere.
Rs.7000/-. Postal charges extra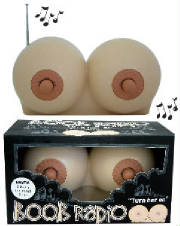 The boob radio looks like a life size pair of breasts but is a cleverly disguised radio. Turn her on by twisitng her right nipple.
For AM/FM tuning just twist the left nipple.
Boob Radio specification:
Requires 3 AA batteries (not included, can be purchased separately, see link below)
Frequency Range: FM: 88-108 MHz, AM 540-1600 KHz
Loudspeaker.
Rs. 6000/- Postal charges extra.